---
---
Whether you're treating sensitive areas or need the full power of the device, Infinite Pro2™ can be controlled to select any of the 30 calibrated built-in speeds with a 1200-3600 PPM range. 
Designed for easy touchscreen control. The Smart Screen Control displays the battery percentage (right) and the speed level (left).
Discover our 30 preselected intensity levels and find the right one for you.
What's Included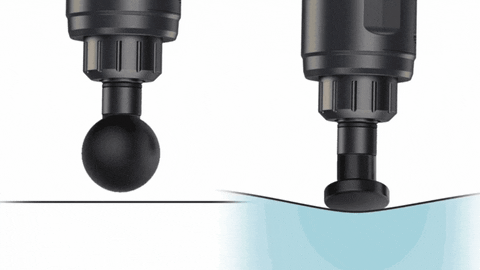 ✓ MUSCLE MASSAGER - Infinite Pro2™
✓ Protective Carrying Case
✓ 6 Attachable Massage Heads
✓ Rechargeable Lithium-ion Battery
✓ Lithium-ion Battery Charger
Benefits
✓ Sports Performance, Injury Prevention, and Recovery 

✓ Advanced Vibrational Healing & Powerful Pain Relief

✓ Rehabilitation

✓ Release Lactic Acid

✓ Increases Blood and Lymphatic Flow

✓ Activates the Nervous System and Muscles

✓ Relieves Muscle Spasms and Stiffness

✓ Breaks up Scar Tissue

✓ Enhance Range of Motion Quickly

✓ Wellness Benefits
30-Day Satisfaction Guarantee 
Our company mission is to be a part of your health journey. This will not happen if you are left unsatisfied. 
✓ Not satisfied? We will give you a full refund!
✓ Any problems? We will send you a replacement free of charge!
Shipping Times 
United States/Canada: 6-10 Business Days
Australia/New Zealand: 6-10  Business Days
Rest of the World: 7-12 Business Days
Note: Due to COVID-19 there might be slight delays.